How Can I Help You Today?
Bobby Bigpond – Healthcare Navigator  
Covenant Living at Inverness
Are you getting ready to schedule an elective surgical procedure? Has your loved one recently been hospitalized due to serious illness or injury? Bobby can provide assistance and education to individuals and their families.
Our complimentary Healthcare Navigator service can assist with the following:
Arrange private one-on-one family meetings or bedside consultations at the hospital or at home to discuss personal goals and care plans following hospitalization
Give educational presentations to small or large groups
Transition support from hospital or home to Covenant Living integrated health services
Pre-book a stay for short-term rehabilitation post-hospitalization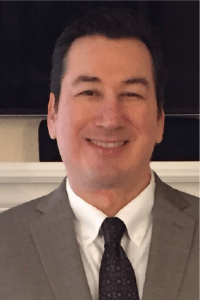 The help you need, when you need it. We have many resources we can provide to help with the questions you may have such as:
What to prepare when leaving the hospital: A simple checklist of the items and documents you may want to bring when transitioning to our community
Understanding Medicare: An easy to understand breakdown of the "parts" of Medicare coverage
Preferred Provider Card: A helpful tool to have on hand to let caregivers know who your preferred medical provider is
Connect with Bobby by completing the form or call (877) 312-3994 to receive your free preferred provider card or to learn more about our Healthcare Navigator services.

Use your preferred provider card whenever you or a loved one are in need of assistance.
"*" indicates required fields