War of Two
December 9, 2022

-

December 9, 2023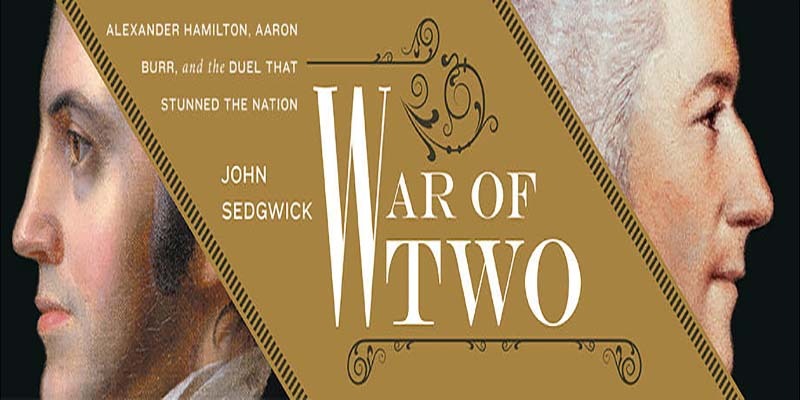 In the summer of 1804, Alexander Hamilton and Aaron Burr squared off, pistols raised, on a bluff along the Hudson River. Why would two of the nation's most eminent statemen risk not only their lives but the stability of the young country they helped forge?  It is suggested that a series of letters between Burr and Hamilton states the duel was fought over an unflattering comment made at a dinner party. But another letter, written by Hamilton the night before the event, provides critical insight into his true motivation. It was addressed to former Speaker of the House Theodore Sedgwick, a trusted friend of both men, and our speaker's own ancestor.
Join us as John Sedgwick explores the long-standing conflict between Founding Father Alexander Hamilton and Vice President Aaron Burr. He takes a provocative and penetrating investigation into the rivalry between the two, whose infamous duel left the Founding Father dead and turned a sitting Vice President into a fugitive.
Register today and learn how this historical event was not inevitable yet predictable.
This is a prerecorded presentation, upon registering you will be provided with a private link for viewing!