NEW PERFORMANCE – Video Concert: "Moonlight Sonata" with Frederick Moyer
December 9, 2022

-

December 9, 2023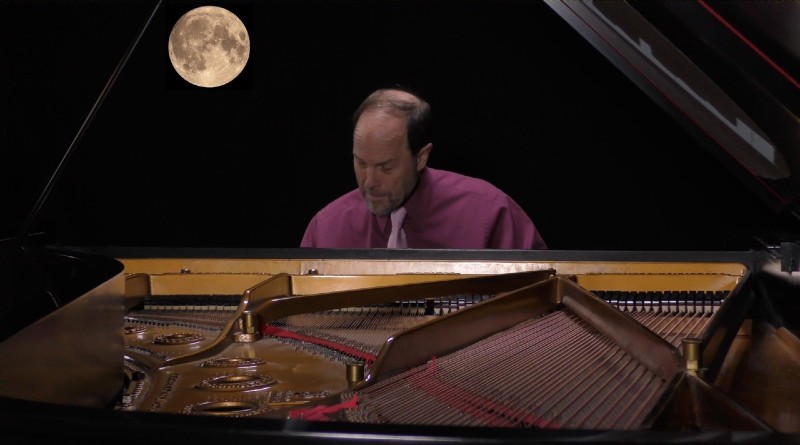 Back by popular demand, we are excited to offer a second virtual performance by Pianist Frederick (Fred) Moyer specifically for friends of Covenant Living.  Join us as Fred plays a program of classical and jazz works starting with Beethoven's "Moonlight Sonata" and continuing with Debussy's "Clair de Lune" and Rachmaninoff's Piano Concerto No. 2 Third Movement with its melody that became the popular "Full Moon and Empty Arms." Fred then puts on his jazz hat with such favorites as "Fly Me To The Moon" and "Moonlight In Vermont".
Through the wonder of technology, see and hear Fred play his Steinway Concert Grand with a full symphony orchestra, including bass and drums. You will enjoy multiple camera angles including close-ups of his hands, beautiful lighting and sound, his MoyerCam, which projects his hands and images onto the underside of the lid of the piano, ensuring you don't miss a beat!
Register today and receive a personal link only for Covenant Living friends. You can enjoy the performance once or replay it every night!
This is a prerecorded presentation, upon registering you will be provided with a private link for viewing!